Note: Due to our sabbatical, the Mennonite Worker will suspend all regular hospitality, meals, and worship gatherings from June 21st to October 12th. 
Amy and I started the Mennonite Worker over eleven years ago. Over those years, we've operated up to several hospitality houses at a time, welcomed dozens of resident volunteers, and offered food and housing to hundreds of folks in transition.  We've organized protests, hosted worship services, and offered workshops. It has been good but tiring work.
We're now finding ourselves in a time of transition.
On June 8th, we sold Clare House. This is bittersweet. On the one hand, it is hard to say goodbye to what has been our primary hospitality house. On the other hand, the sale will bring us something we've never had as a community–financial stability.
In the past couple of years, we've said goodbye to most of our longest-standing members.  Folks that joined us in their early to mid twenties have found love, had children, and moved on. And many others have come during a time of learning and healing and followed their vocation elsewhere. With only a few residents, my family is taking the time for a long-overdue sabbatical.
My family needs time to refresh. Besides an occasional vacation, Jonas (7) has only ever known life in intentional community. Amy and I have experienced over half of our nearly 20 years of marriage living in communal housing.
And I need time for renewed vision. I've been in ministry for nearly 20 years and have begun to feel a new vision stirring in my soul…one that I need to take the time to explore. It will not only set the stage for the next 20 years of ministry, but will help bring new vision for our work at the Mennonite Worker.
Please consider supporting our sabbatical fund by clicking the button below. This summer will not only be a time of rest and refreshing, but also a time of discernment as we ask the question: "What will the Mennonite Worker look like in the season ahead?" This sabbatical will be a time to reflect over the past decade as we essentially start a new decade with a renewed vision. Some things will likely remain the same, but we are wide open to the Spirit's leading.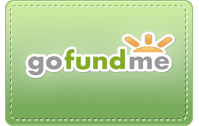 Resting in the Creator's Love,
Mark Van Steenwyk